YOU HAVE JUST ENTERED
HAUNTED HOLLOW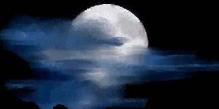 (All these pages are graphically intense. Please give them time to load.)


There are things that can scare you
and give you a fright.
There are things that can only
be heard in the night.

There are witches and demons
and goblins galore.
Be careful dear traveler
which path you explore.

Through the portals of one house
possessed you must go,
There are first a few warnings
of which you should know.

Tread lightly on pathways
and keep to your wit.
There are rooms you may enter
That barely are lit.

There are things that may fool you
and those that may not.
But remember dear traveler
You've picked your own lot.

Be not afraid of the rooms
you may pick
But be cautious and careful
of where you might click.

I shall bid you adieu
as you go on your way
And hope you pass through here
on some other day.

























































This site may not be suitable for young children.



True Type font "Sage" was used to create these pages.
Get it here in a zip file. Right click and "save link as".


You are victim number
to pass thru this gate




If you don't like Halloween

then fly on out of here.


This Nav bar will help you
To make your way through
Keep track of your pathway
......Whatever you do !!
HINT: There are 30 pages to explore
| Photo Album |
E-Mail

This site created and owned by
KristalTears and Blue Parrot Ventures ®
Copyright © 1999 - All right reserved